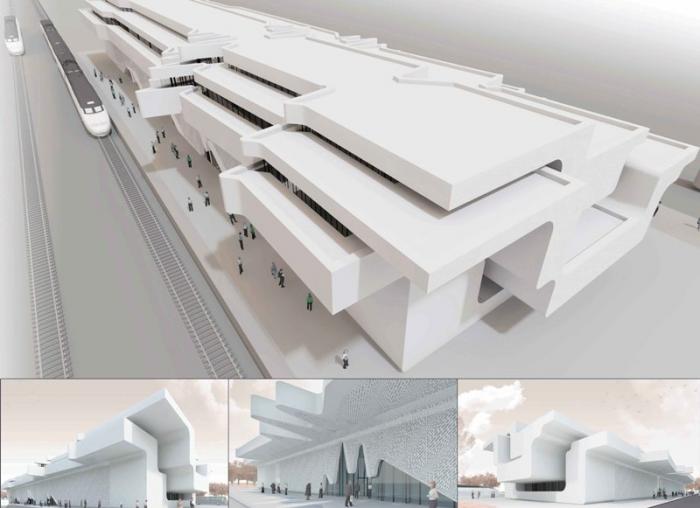 In the nearest future Akhalkalaki will have a fascinating and European standard building of modern architecture designed by the world-famous German architect, Jurgen Mayer.
The station will provide as freight, as well as, passenger traffic.
The newest, up-to-date trains will run in Baku-Tbilisi-Istanbul railway direction.
A train of this type is characterized with one unique feature: uninterrupted change of track gauge. As you are well aware, great part of Georgian territory is covered by a Soviet-type railway track, but from Akhalkalki a narrower, European-type railway line is under construction, what means that the train will need averagely 2 hours for the change of the wheel-set. Talgo coaches provide uninterrupted running of the trains without losing time for bogie-changing.